Green Energy
WELCOME TO GREEN ENERGY
RESIDENTIAL SOLAR POWER

Solar Power offers customers relief from the ever increasing cost of energy by being able to produce your own electricity and in the process offsetting carbon emissions.
With so many options and so many companies in the market place making the right choice can not only be difficult but also daunting. GEWA encourages customers to make a decision on the company before choosing the product. With experienced staff, access to engineers and a company ethos on quality and service, you can be assured that each job will be looked at individually and you won't be offered a "current special", rather something that is tailored to suit your home, usage and lifestyle.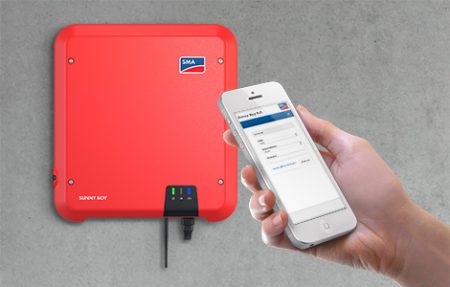 When it comes to solar equipment there is a large disparity in the quality available in the Australian market place. Unfortunately it is not difficult for products to gain approval from the Clean Energy Council and this means there is a large amount of low grade product in the market place usually coupled with questionable advertising and limited product information. With many years in the industry GEWA has firmly established what products we are willing to offer to our customers and this means that although we do not deal in the lower end of the market we can still provide customers with a variety of product combinations to suit their budget which, most importantly, will last the test of time.
GEWA firmly backs suppliers with Australian presence, this means they are large enough to invest in the Australian marketplace and ensures in rare cases any warranty procedures can be carried out quickly and simply. We will disclose any amount of detail about these suppliers to our customers for their own piece of mind. Our sales staff will not proceed with any installation without a physical home consultation and inspection. This allows us to provide a fully inclusive cost (excluding the Western Power meter change over), complete the approval process and offer you confidence in the installation on your home.
Looking for more information or a little more help? Visit the contact us page for advice and a free quotation today.
A selection of product brochures can be found through the links below, these are some of our preferred brands however with unlimited access please feel free to ask if you have any preferences.
Why Green Energy?
With years of experience and hundreds of installations across Western Australia, GEWA offers you piece of mind when it comes to selecting the right brand and product for your home.
Panel Option
GEWA ensure that the panel you choose not only meets but excels in the multitude of rigorous European tests. We consider this imperative as harsh Australian climatic conditions will put any solar product under strain.
Inverter Option
Without an inverter the solar system does not operate. Recognising this as one of, if not the most important components of the system GEWA does not compromise on quality. Sticking to the largest world known suppliers ensures our customers many trouble free years of operation
Componentry
A system is only as good as its weakest component. The Australian market has been subject to many subpar components that are not mentioned to customers at the sales or installation process resulting in poor performance, poor lifespans or even worse. We ensure that the electric components and associated railing all match the high quality of the system being used.